Million Pound Deal!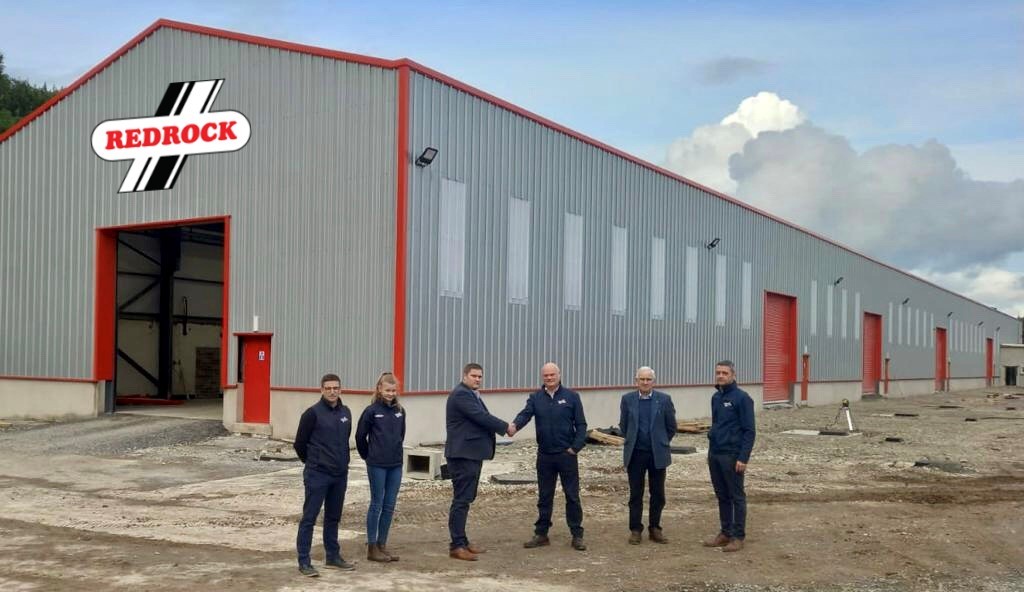 Pictured left to right, Raymond Mullen - Financial Controller, Lucy Jenkinson, Neal Jenkinson, Frank Flynn – Managing Director, Tom Jenkinson, James Rooney – Owner/Director
We were delighted to visit Redrock's new manufacturing facility in Fivemiletown, County Tyrone. Construction is almost completed and production due to start at the end of November.
The new facility will greatly help to increase production and meet the ever increasing demand.
TH Jenkinson are very excited about this development and today we negotiated a million pound order with Redrock Machinery. This will ensure we continue to bring the best value Redrock products to our Scottish customers.